Elastic adhesive bandage
is a multifunctional first aid tape that provides support, compression and traction. It can help reduce swelling and pain following a joint or muscle injury.Typically, the contact layer is an absorbent cotton padding followed by a figure of 8 gauze roll wrapped distal to proximal overlapping by 50%. This is to prevent high pressure areas that could impair vascular and lymphatic flow potentially leading to serious swelling of the limb.Adhesive bandages come in a range of materials and substrates, offering different levels of durability, adhesion, and breathability. Durability determines how long the adhesive will last, while breathability allows moisture vapor to be transferred from the skin to the wound, creating an optimal environment for healing.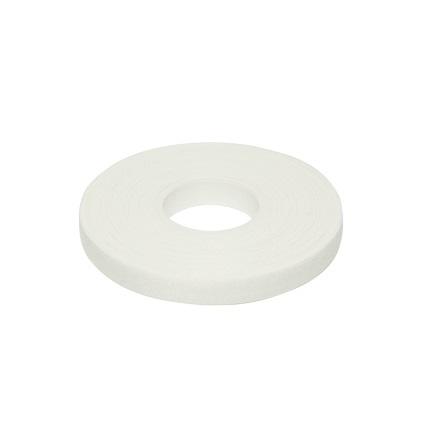 If the material is too thick, it may not allow for sufficient circulation and will lead to serious swelling of the injured limb. To prevent this, the dressing should be made from a material that is breathable and comfortable to wear.Light elastic adhesive bandage provides an ideal solution for both of these needs. The lightweight and stretchy material conforms to the body/limb contours and is easily torn by hand for quick application. It is also latex free and offers a high level of adhesion. It is perfect for ankle taping, knee taping, hand taping and wrist taping. It is a popular choice among sports physios for fast and effective joint support and edema control.Light elastic adhesive bandage is a premium-quality product that offers great durability and comfort. It's also latex-free, hypoallergenic and skin friendly. This is a good choice for all-purpose taping and strapping of ankles, knees, wrists, and hands. It is a flexible tape with a woven cotton spandex fabric backing and a zinc oxide adhesive, so it conforms to body movements. It's easy to unwind for a controlled application and has a smooth bevelled core that protects fingers while applying tape. It is available in a range of widths and stretches to a 4.5-metre length.
This is a high-quality elastic tape that's trusted by sports physiotherapists for the prevention and treatment of sports injuries, including sprained ankles. It is lightweight and porous, making it ideal for wrapping injured joints. The premium EAB is strong and durable, so you can use it to support your patients and prevent further injury. It's also comfortable to wear, reducing pain and swelling.The elastic adhesive bandage (EAB) is a type of medical dressing that adheres to itself without the need for tape or glue. Its elasticity helps it to maintain a firm grip around the skin, while providing compression to control swelling. This helps to ensure that the bandage is comfortable, even when being worn for long periods of time.The EAB is also extremely durable. It can withstand repeated abrasion, washing, and even exposure to sun, which makes it ideal for taping and strapping in sports. It also has the flexibility to conform to movement. It is suitable for use on knees, ankles, and wrists.
Elastic adhesive bandage is a staple of sports physiotaping and is available in several different sizes. It is listed in the British Pharmacopoeia and is commonly used as a support or compression bandage. It is made from a latex-free, woven cotton spandex with zinc oxide adhesive. It also has consistent unwind tension allowing you to get 100% use on every roll and its superior strength holds up well under strenuous athletic demands.A secure elastic adhesive bandage tape for the treatment and prevention of minor sports injuries. The elastic material limits movement to prevent injury or rehabilitate functional joints, tendons and ligaments. It is porous enough to allow sweating yet strong and flexible enough for normal movement.This is a great restocking option for your first aid kits or physios bags. It is a latex free elastic adhesive bandage that can be torn by hand so it is super quick and easy to apply.