Elastic adhesive bandage
provides support and compression to soft tissue injuries like sprains, strains and muscle damage. These bandages are often added to first aid kits and physios bags and are also sold in retail stores.
Strong and durable EAB strapping tape trusted by physios and sports professionals for its premium quality and lightweight strapping strength. Suitable for ankle taping, knee taping and hand taping, this premium EAB strapping is ideal for protecting and supporting vulnerable joints and ligaments as they heal or recover from sporting injuries.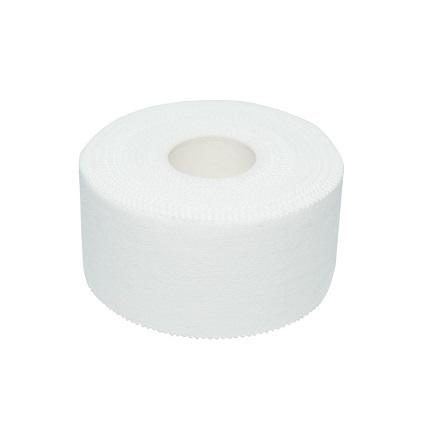 Developed by industry experts to support the joints and muscles required in athletic taping, including ankle taping, knee taping, hand taping and wrist taping, this strong elastic strapping bandage will keep your joints, tendons and ligaments stable during rigorous training or competitions.
The elastic bandage is available in several widths: 2.5cm, 5cm and 7.5cm. It can be easily cut to size, and is able to accommodate the full range of movement.
Zinc oxide cauotchouc adhesive keeps the bandage firmly adhered even throughout lengthy treatment. Yellow central line permits accurate overlap during application.
Elastic Adhesive Bandage and adhesive bandages are widely used in hospitals, clinics, sports facilities, rehabilitation facilities and households. They offer a greater level of compression than plain and crepe bandages, but are non-removable and cannot be washed or reapplied.
The most important thing to remember when using an elastic bandage is to be patient and apply it only after careful assessment and consultation from a physiotherapist. This will ensure that the bandage is applied correctly and will provide optimal benefit.